Recreate the Look and Feel of a Normal Tooth with Dental Crowns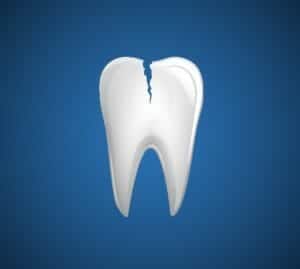 Dental disease and damage happen, but a great dentist can restore your compromised tooth to its normal function and help you reclaim a beautiful smile. In the case of a tooth that has been broken or otherwise weakened, Dr. Raymond Hatland may determine that you need a dental crown.
Crowns are tooth-shaped restorations that "cap" or encircle a damaged or failing tooth and recreate the entire exterior of the tooth. Dental crowns help to restore normal chewing and biting function and protect your tooth from suffering further damage.
What Can Crowns Fix?
Dental crowns are frequently used for the following purposes:
Repair a broken or weak tooth
Cover a tooth after a root canal
Support a tooth with a large filling
Anchor a dental bridge
Cover a dental implant post
Conceal an abnormally shaped/sized tooth
As a holistic dentist, Dr. Hatland is very selective about the materials used to create your crowns. He only places all-porcelain or porcelain-fused-to-metal (gold) crowns; he does not place all-metal crowns. Porcelain and porcelain-fused-to-metal crowns blend in with the surrounding natural teeth and are strong, durable and long-lasting. The material of your crown will be chosen based on the location of the affected tooth in the mouth as well as other factors.
Getting a Crown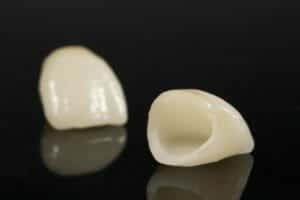 The process of getting a dental crown normally requires a few dental visits. During the first visit, Dr. Hatland will examine your affected tooth or teeth and talk to you about your treatment options. Together, you will discuss how your planned crown will look and feel. Dr. Hatland will select the shade of porcelain to use for the crown that best matches your natural tooth enamel.
He will then remove any damaged or decayed tooth structure from your affected tooth to prepare it for the placement of the crown. An impression will be taken of your tooth and sent to the dental laboratory responsible for crafting the crown. Dr. Hatland can place a temporary crown over your prepared tooth to protect it in the meantime.
Once your permanent crown is ready, your second appointment will take place. Dr. Hatland will remove your provisional crown and position the permanent crown over your tooth. He will check its fit and make sure it supports a proper bite. The fit of your crown is very important — an ill-fitting crown can harbor bacteria that develops into tooth decay and threatens the health and longevity of your tooth. It can also make chewing and biting uncomfortable or even painful.
If the two of you are happy with the crown's fit and feel, Dr. Hatland will bond it into place using a strong dental adhesive. Porcelain has a translucent quality similar to natural tooth enamel, but Dr. Hatland will finish by polishing the crown so it looks even more lifelike.
Learn More About Porcelain Dental Crowns
For more information about the process of getting a dental crown, Dr. Hatland invites you to contact our practice. We have two locations, conveniently serving Chicago, Indianapolis and all surrounding locations. Call or email us today!