Get The Enviable Smile You've Always Dreamed Of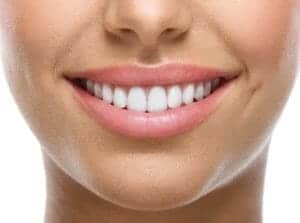 A beautiful, approachable smile can take you far in life. It can help you make good first impressions and give you the confidence you need to pursue new opportunities and foster great relationships. But if you weren't born with a perfect smile, or your smile doesn't look like it used to, you might want to consider cosmetic dentistry with Dr. Raymond Hatland. Using a variety of leading-edge techniques and materials, Dr. Hatland can transform the elements of your smile that you don't like, leaving you with a gorgeous smile that's perfectly you.
What Cosmetic Dentistry Can Accomplish
Cosmetic dentistry treatments and procedures are intended to fix or conceal aesthetic imperfections in the teeth such as small chips or cracks, stains, discoloration, spaces between the teeth or crooked teeth. Certain techniques can also refine the appearance of an overly "gummy" smile by improving the ratio of gum tissue to tooth.
Dr. Hatland is a highly sought-after cosmetic dentist serving Chicago and all surrounding areas. He uses the finest materials and the most meticulous techniques to create stunning results that can last for many years to come.
Crowns
Dental crowns are used for cases involving teeth that are broken, decayed, weak or otherwise compromised. These lifelike restorations encapsulate the entire tooth to add strength and protect it from further damage. Today's crowns are stronger and more attractive than ever before.
Porcelain Veneers
Veneers are another versatile restoration often used in cosmetic dentistry cases. These small pieces or "shells" of porcelain are bonded to the front of teeth that show when smiling, to cover up imperfections like chips, cracks, stains or discoloration. Veneers can also be used to conceal crooked teeth or teeth that are abnormally shaped or sized. They are custom-matched to the surrounding teeth for a flawless result.
Tooth-Colored Fillings
Tooth-colored fillings restore teeth with cavities. After the decayed tooth material is removed, a composite resin or porcelain material fills the leftover space to recreate the look and feel of a healthy, intact tooth. Tooth-colored fillings are not only more attractive than metal fillings but also better for the health and longevity of the tooth.
Teeth Whitening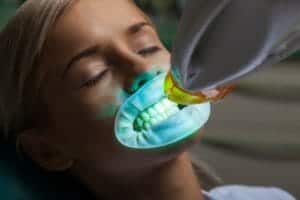 Teeth whitening treatment improves the appearance of dull, discolored or stained teeth. A professional-grade bleaching agent is applied to the teeth to break up stains and lighten the overall color of the teeth. At-home whitening kits with personalized whitening trays can be used at home or on the go.
Dental Inlays and Onlays
Dental inlays and onlays are similar to fillings, yet more expansive. The restorations are custom-created in a dental laboratory to fit into the spaces left after decayed or damaged tooth structure is removed. A dental inlay fits within the cusps, or points, of the tooth's chewing surface, whereas an onlay extends over one or more of the cusps. Both types of restorations are carefully color-matched to the surrounding tooth structure so they blend in seamlessly.
Your Cosmetic Dentistry Consultation with Dr. Hatland
Your consultation at our Chicago offices is the first step towards improving your smile and self-confidence. Come to your appointment prepared to discuss the specific cosmetic flaws of your smile that you want to address with one or more cosmetic dentistry options. You may have an idea of which procedure(s) you'd like, and Dr. Hatland will discuss the various ways to fix your tooth imperfections.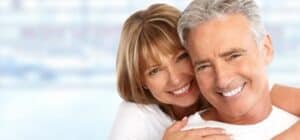 Dr. Hatland will examine your teeth, gums and jawbone to develop a customized plan to give you a beautiful smile. He is a holistic dentist, meaning he's dedicated to providing dental care that is free from toxic or hazardous chemicals and substances. He only uses dental materials that are biologically compatible with your body.
Bring a list of questions with you to your consultation to ask Dr. Hatland, such as:
What are your certifications, and how often do you perform these procedures?
Am I a good candidate for teeth whitening, porcelain veneers and other cosmetic dentistry options?
What are the benefits and risks associated with cosmetic dentistry?
Can I view before and after photos of patients who had similar dental work with you?
Do the procedures require local or general anesthetic?
Dr. Hatland and our friendly staff want you to feel comfortable and work to provide a welcoming atmosphere that fits with our natural dentistry model.
Benefits of Cosmetic Dentistry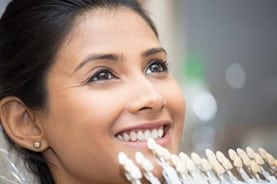 The most significant benefit of your chosen cosmetic dentistry procedure(s) is an improvement in the appearance of your smile. Having a better-looking grin has many advantages because when you look better, you feel better inside and out. You won't have to struggle with unsightly tooth stains or chipped, crooked teeth any longer. Tooth flaws can affect how often you show your smile in your professional and personal relationships by hiding your teeth behind closed lips. Cosmetic dentistry gives your smile a second chance and builds your confidence.
You will likely enjoy better oral health after cosmetic dentistry because you are more likely to take proper care of your teeth when you're proud of how they appear. Some cosmetic procedures, such as dental crowns, serve a dual purpose by preventing further damage to the tooth structure underneath, making you less likely to develop tooth decay in that area. However, you'll still need to brush twice a day, floss once a day and rinse between meals to maintain your new smile.
Another benefit of cosmetic dentistry is improving how your teeth come together when you close your mouth and bite down. A properly aligned bite stops future tooth damage such as chips and cracks. Dr. Hatland works meticulously to ensure you have a harmonious bite because the health and beauty of your teeth go hand in hand.
Cosmetic dentistry such as porcelain veneers may be more costly upfront but can save you money in the long term. You're more likely to take great care of your new smile, which reduces and prevents the need for invasive procedures for severe dental health concerns later on, such as missing teeth due to late-stage gum disease.
Book A Cosmetic Dentistry Consultation
For more information about cosmetic dentistry and how it can help you enjoy the picture-perfect smile you've always wanted, please call or email our practice today. We have offices located in Chicago.