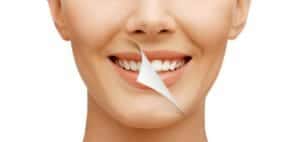 Dr. Raymond Hatland believes every patient should have a beautiful smile that projects health, wellness and youth. If you want to improve the appearance of your smile, porcelain veneers could be a good option for you. Read on as Dr. Hatland reveals some signs that indicate you could benefit from veneers.
You Have Imperfect-Looking Teeth
Veneers are tiny pieces of porcelain fitted over the surface of the teeth to mask minor imperfections. They work well to help camouflage:
Small chips or cracks
Discolored or stained teeth
Small gaps between the teeth
Abnormally shaped or sized teeth
Uneven tooth edges
Worn teeth
Your Teeth Are Healthy and Strong
You may be a good candidate for veneers if your teeth are healthy and strong, but you are bothered by their appearance. If your teeth have more significant structural damage, another restoration like a crown or filling may be more suitable.
You Are Looking for a Low Maintenance, Lasting Option
Veneers are low maintenance and can be cared for just like natural teeth. As long as they are placed by an experienced dentist and well-maintained with daily brushing and flossing, veneers can last for many years.
Porcelain Veneer Treatment, Step by Step
Placing porcelain veneers generally requires two dental appointments.
During the first visit, Dr. Hatland will prepare the teeth to be veneered by removing a very small amount of tooth enamel. This creates room for the veneer to fit inside your mouth. Dr. Hatland will take photos and impressions of the prepared teeth and send the information to the dental lab that creates your veneers. Your veneers will be customized to the contours of your mouth and designed to blend in with your surrounding natural teeth.
Dr. Hatland can place provisional veneers over the prepared teeth to protect them while your permanent restorations are being fabricated.
Once your permanent veneers are ready, you will return for a second visit. Dr. Hatland will remove the provisional veneers and try your final veneers on in your mouth. If they fit well and support a normal bite, he will bond them into place.
Learn More about Veneers
If you would like more information about achieving a stunning smile with veneers, Dr. Hatland invites you to call or email our practice. You can reach our Chicago office by calling (773) 338-4440 or our Indianapolis office by calling (317) 257-0794.