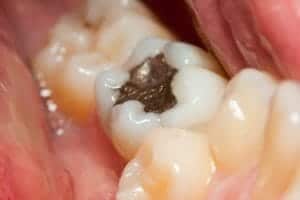 It used to be that the only material used for dental fillings was amalgam (metal). But today, patients have a better option in tooth-colored fillings. Made of composite resin, tooth-colored fillings are designed to match the color of natural tooth enamel. Not only are these fillings more aesthetically pleasing, they are also longer-lasting and considered to be "biologically friendly." (Many patients and dentists have raised concerns about the risk of mercury exposure from amalgam fillings as well as the adverse effects they can have both on a patient's health and on the longevity of the treated tooth.)
Holistic dentist Raymond G. Hatland, DDS uses only the highest quality, non-toxic, biocompatible dental materials when treating patients. He offers tooth-colored fillings and can safely remove and replace amalgam fillings to restore health and beauty to his patients' smiles.
How Dr. Hatland Replaces Amalgam Fillings
Working with an expertly trained and experienced dentist is key to the safe removal of existing amalgam fillings. Dr. Hatland uses advanced precautionary protocols to protect you and limit your exposure to mercury vapors during the removal process. All of Dr. Hatland's treatment rooms are equipped with ventilation systems and air purifiers to remove as much of the vaporized mercury as possible from the room's atmosphere. A rubber dam may also be used as a barrier to prevent fragments of the amalgam filling from entering the patient's mouth. Dr. Hatland may also provide you with an alternate source of oxygen as another protective measure.
Once Dr. Hatland has removed the amalgam filling in its entirety, he can replace it with a tooth-colored filling. Replacing the old filling with one made of composite resin not only offers cosmetic benefits but also requires less drilling so more of the natural tooth enamel is preserved.
After Dr. Hatland prepares the tooth, he places the composite resin material directly on top of it, sculpts the material as needed, and hardens the material with a special light. With proper care and good oral hygiene, tooth-colored fillings can last for many years.
Contact Dr. Hatland
To learn more about removing amalgam fillings and replacing them with tooth-colored fillings, please schedule a personal consultation with Dr. Hatland. Contact our Chicago office by calling (773) 338-4440 or our Indianapolis office by calling (317) 257-0794.