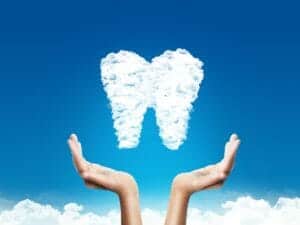 Selecting your dentist is one of the most important decisions you will make in regards to your health. Growing scientific evidence shows that oral health is linked to overall health, as dental issues including gum disease can increase the risk of heart disease, stroke and even certain types of cancer. The connection between oral health and total health is at the center of holistic dentistry. While most general dentists focus on dental health alone, holistic dentists like Dr. Raymond Hatland look at the bigger picture at hand. Holistic dentists will analyze how your dental health affects other aspects of your health and life — and vice versa — in order to promote true total wellness.
Here, Dr. Hatland shares a few reasons to consider switching to a holistic dentist.
Focus on the "Mouth-Body Connection"
When treating patients, holistic dentists consider the "mouth-body connection." These dentists take the time to sit down with each individual patient and gather as much information about their health as possible. This includes information on the patient's dental health, diet, lifestyle and mental/emotional health. Taking all of these factors into consideration, the dentist will determine the best approach for the patient's dental health and wellness.
Safe, Biocompatible Materials
Holistic dentists only use materials and tools that won't harm the body. Instead of using amalgam (silver) fillings to treat cavities, holistic dentists use fillings made of high-quality, durable composite resin. Amalgam fillings contain mercury, which if leaked into the body, can have serious consequences.
In addition to placing composite resin fillings, Dr. Hatland is also aptly trained in the safe removal of amalgam fillings. He takes precautionary measures to protect the patient and minimize their risk of mercury exposure during the procedure.
Less Invasive Treatments
Holistic dentists practice conservative techniques and natural healing methods. This includes ozone therapy to treat gum disease and air abrasion, also known as drill-less" dentistry, to treat early stages of tooth decay and prepare teeth for fillings and other dental restorations.
Meet Our Holistic Dentist Dr. Raymond Hatland
Dr. Hatland is one the nation's most highly trained and experienced holistic dentists. He has taken over 5,000 hours of continuing education courses on holistic dental techniques and has worked closely with some of the country's top holistic doctors. He is proud to only use top-quality, non-toxic, biocompatible materials and techniques to promote good oral health and overall wellbeing.
If you would like to schedule an appointment with Dr. Hatland, please contact our Chicago or Indianapolis office today. You can reach our Chicago office by calling (773) 338-4440 or our Indianapolis office by calling (317) 257-0794.