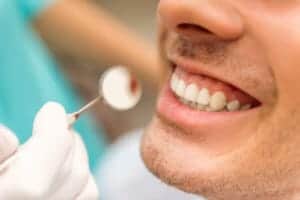 Holistic dentistry is a very exciting area of dentistry. However, many patients are not familiar with the principles of holistic dentistry, nor do they understand how it differs from traditional dentistry.
To help set the record straight, Dr. Raymond Hatland, a leading Chicago and Indianapolis holistic dentist, answers frequently asked questions about his specialty here.
What is holistic dentistry?
Holistic dentistry is an approach to dentistry that incorporates non-toxic materials, conservative techniques and natural healing methods. As someone who practices holistic dentistry, Dr. Hatland believes that oral health and overall health are intertwined.
In his practice, Dr. Hatland identifies oral disease, infection and dysfunction that may be adversely affecting a patient's health and wellbeing. Using biologically friendly materials and products and minimally invasive techniques, Dr. Hatland treats the dysfunction or disease and helps patients attain and maintain total wellness in mind, body and spirit.
What are the benefits of holistic dentistry?
There are many benefits to holistic dentistry:
Instead of simply treating the symptoms of a disease, Dr. Hatland helps patients feel great in all areas of their health (not just their teeth and gums).
No mercury or metal fillings; holistic dentistry uses top-quality, non-toxic, biocompatible materials.
Holistic dentistry involves tailoring treatment to suit a patient's unique needs.
Treatment techniques are compatible with the patient's energy system.
A holistic approach promotes the health of the jaw, head, teeth and neck.
A holistic and integrated approach can help build up the immune system to defend
There are many holistic and alternative techniques and treatments that can greatly help patients who suffer from chronic jaw pain and headaches.
against health problems.
What types of procedures does a holistic dentist offer that a non-holistic dentist does not?
A holistic dentist offers the safe removal of metal or amalgam fillings and replacement with bio-friendly options. They may offer biocompatibility testing to avoid allergic reactions to restorative materials. Holistic dentists may also offer natural, fluoride-free dental cleanings, minimally invasive laser treatment for gum disease, and innovative treatment for TMJ pain with intraoral appliances.
What qualifications does a holistic dentist have?
In Dr. Hatland's case, he has learned from some of the country's most renowned holistic doctors. He has also taken over 5,000 hours of continuing education courses covering traditional and holistic dental subjects and continues to stay abreast of all the latest advances.
Contact Dr. Hatland for More Information
If you are interested in scheduling an appointment with Dr. Hatland, please contact our Chicago or Indianapolis offices today. You can reach our Chicago office by calling (773) 338-4440 or our Indianapolis office by calling (317) 257-0794.