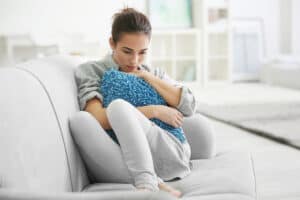 Poor oral health is rampant worldwide, and many people fail to brush and floss as recommended. Poor dental hygiene leads to gum (periodontal) disease, which can significantly diminish your quality of life, according to several bodies of research. The association between poor oral health and medical concerns is well documented and continues to be investigated, but one area that is not discussed often is mental health.
Some research shows a connection between mental illness and gum disease in addition to an increased risk of cardiovascular disease and autoimmune conditions. Regular dental exams and a focus on prevention and early identification of periodontal disease are fundamental to good oral health and overall well-being.
With offices in Chicago, Dr. Raymond Hatland takes a holistic approach to periodontic treatment, working to reverse gum disease without surgery in many cases. He can help restore a healthy mouth which may reduce your risk of other health complications.
A 37% Increased Risk of Anxiety, Depression and Serious Mental Illness
The University of Birmingham completed the largest epidemiological study to date on gum disease and other health concerns, following patients for an average of three years with data compiled between January 1995 and January 2019.
Researchers compared the records from 64,379 patients with a history of gingivitis and periodontitis (early and late stages of gum disease) to 251,161 patients with no history of periodontal disease. They studied how many of these patients went on to have the following health concerns:
Mental Health:
Anxiety
Depression
Serious mental illness
Autoimmune:
Arthritis
Type 1 diabetes
Psoriasis
Cardiovascular Disease:
Vascular dementia
Heart failure
Stroke
Cardiometabolic Disorders:
Type 2 diabetes
High blood pressure
Their findings were published in 2020 and showed a 37% increased risk of depression, anxiety and severe mental illness and an 18% increased risk of cardiovascular disease in gum disease patients. Researchers noted a 33% rise in autoimmune disease.
Depression Associated with Negligent Oral Health Care
A 2015 study investigated the link between depression and chronic periodontitis. It's no wonder that depression leads to poor dental hygiene with symptoms such as loss of interest or pleasure, sleep disturbances, loss of appetite, low energy, poor concentration and feelings of guilt. Researchers found a correlation between the severity of gum disease and the severity of depression.
While it's best for patients to brush their teeth twice a day for two minutes and floss once daily, people with depression often struggle to follow these guidelines. However, any amount of brushing or flossing is better for your teeth and gums than going without dental hygiene.
Dr. Hatland's unique Reverse Gum Disease Program has given countless periodontal patients a second chance at a healthy mouth without surgery. His holistic approach ensures a gentle and thorough experience and outcome that can reverse early to advanced stages of gum disease.
If you're concerned about periodontal disease or if you're due for your next dental exam, contact Dr. Hatland in Chicago, Illinois, at (773) 338-4440.